Vietcombank prepares for private placement to foreign investors
Source: Viêt Nam News
Update: October, 19/2018 – 15:44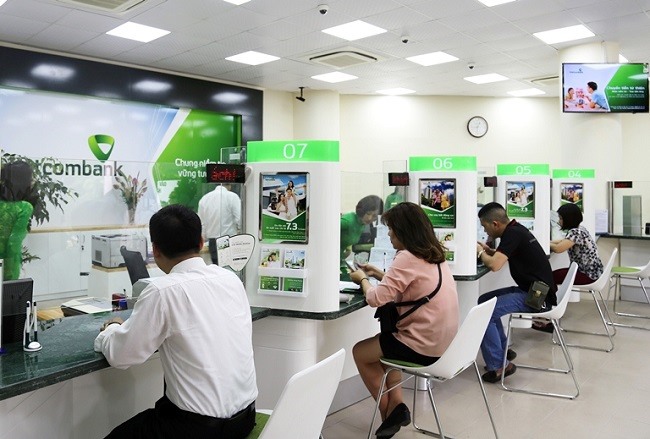 Vietcombank's profit by the end of September is estimated to exceed VNĐ11 trillion. – Photo VCB
HÀ NỘI —
Joint Stock Commercial Bank for Foreign Trade of Vietnam (Vietcombank) has come closer to a private placement of 579.7 million shares to foreign investors in a move to raise charter capital to VNĐ39.57 trillion (US$1.69 billion).
According to the largest Vietnamese lender by market value, the State Securities Commission (SSC) on Wednesday affirmed that it received Vietcombank's application and other relevant documents for the private placement.
Under Vietcombank's issue plan, the bank is expected to offer 53.9 million shares, or 1.36 per cent of the bank's total shares after the offering, to its largest current foreign investor Mizuho Bank so that the Japanese bank will maintain its holding in Vietcombank at 15 per cent.
The 305.8 million remaining shares, or 7.73 per cent of the bank's total shares after the offering, will be offered to other foreign investors.
After completing the sale, the shares will not be transferable for one year.
Vietcombank hasn't so far released details about the private placement. However, according to the bank's resolution of the annual general meeting of shareholders early this year, the offering price will not be lower than the price determined by an organisation providing corporate valuation services and the market price averaged in the 10 consecutive sessions before the date investors announce to buy the shares.
Additionally, the lender will favour foreign investors with strong financial status, possibly including one or several existing shareholders of Vietcombank.
With the sale, Vietcombank expects to increase its charter capital by VNĐ3.6 trillion to VNĐ39.57 trillion in a move to meet a capital adequacy ratio (CAR) of at least 8 per cent as per the State Bank of Việt Nam's Basel II norms, starting in 2020.
Vietcombank's profit by the end of September is estimated to exceed the VNĐ11 trillion that the bank gained in the entire 2017. The figure is up some 50 per cent against the same period last year.
With the rise, the bank is expected to soon surpass the VNĐ13 trillion profit target set for 2018 at the bank's annual general meeting of shareholders.
Vietcombank shares (VCB) closed Friday's morning session at VNĐ57,800 apiece, down 0.3 per cent against Thursday. — VNS