Explainer | Which parts of Asia are easing coronavirus travel curbs?
Source: SCMP. Excerpt
Countries across the region are working to hammer out bilateral agreements for international travel, starting with priority business visitors
Focus on South East Asia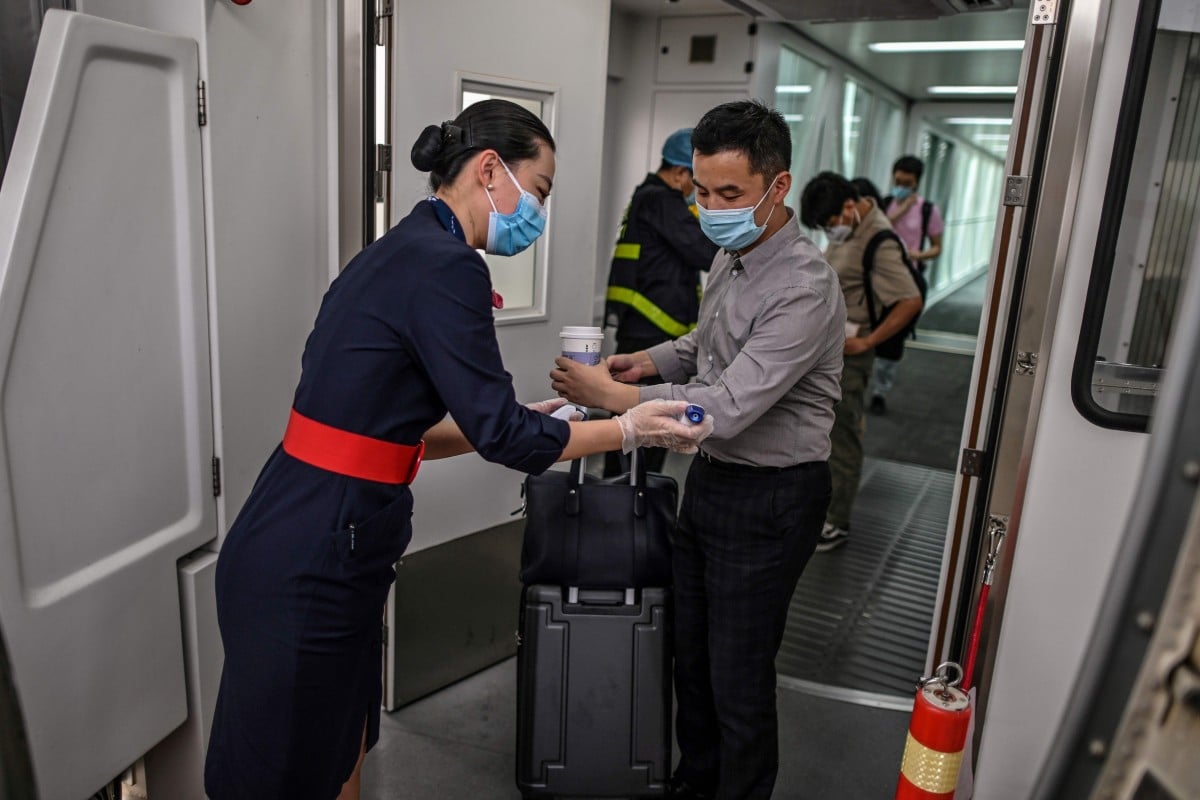 A flight attendant wearing a face mask checks the body temperature of boarding passengers on a plane at Tianhe Airport in Wuhan, China. Photo: AFP
Most tourist hotspots in Asia remain out of bounds this summer as international travel remains restricted, but some countries are making special arrangements for business travellers.
Even once mass travel does return, however, tourists won't accept long coronavirus quarantines – but testing is likely to be part of the deal, on both ends of the trip.
Here are the latest developments as of June 11:
CAMBODIA: Cambodia's government has said it will bill foreigners entering the country for Covid-19 related costs, including a US$5 travel fee from the airport to a waiting centre for lab test results, US$100 for a Covid-19 test and US$30 for accommodation at a hotel or waiting centre while awaiting results.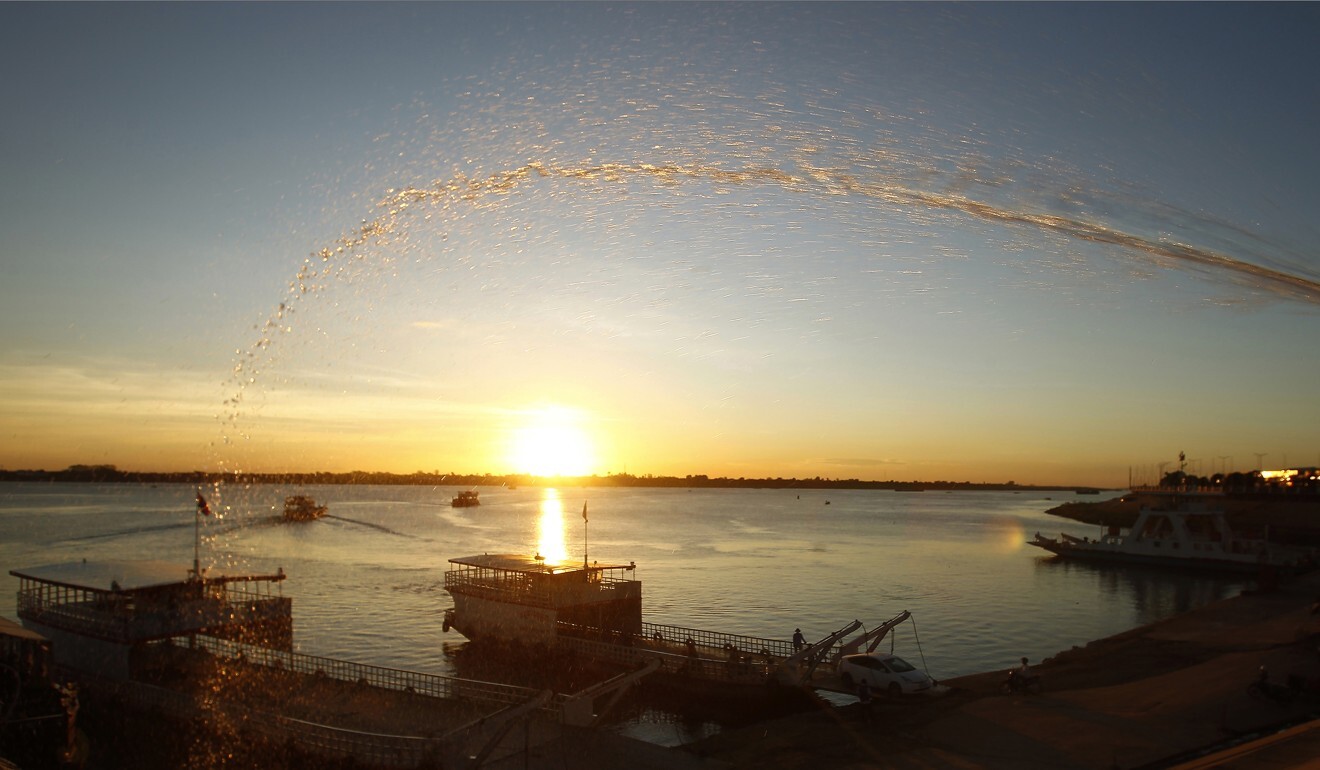 Sunrise seen over the Mekong River near Phnom Penh, capital of Cambodia, which has said it will bill foreigners for Covid-19 costs. Photo: AP
Other charges include US$30 dollars for meals, US$15 dollars for laundry and cleaning, a US$6 fee for an on-call nurse and US$3 for security.
Should a traveller test positive, all arrivals in their group will be quarantined for 14 days, with each individual potentially required to pay for one to four additional tests. Costs include a daily charge of US$30 for a hospital room and US$150 for treatment. In case of death, cremation services are priced at US$1,500.
THAILAND: A ban on commercial international flights has been extended until the end of June. Nationals and foreigners with work permits can return on charter flights. But citizens need to provide certificates issued by Thai embassies, and foreigners are required to present a negative coronavirus test. There is a mandatory 14-day quarantine on arrival.Thailand hopes to reopen to limited international tourism later this year for "low-risk" countries including China and South Korea.
VIETNAM: Borders remain closed except for citizens as well as foreign experts with valid work permits and negative coronavirus test certificates who are returning on charter flights. A 14-day quarantine upon arrival is mandatory.
The government on Tuesday said it was seeking to reinstate international flights to countries that had been free of the virus for 30 days, and would resume these with limited frequency and priority given to foreign experts and investors.
Countries across Asia are working to hammer out bilateral agreements for travel, starting with priority business visitors – yet even these lanes are often not green but amber – according to Brendan Sobie, an independent analyst – and fraught with restrictions as with Singapore and China, or China and South Korea.
For Southeast Asia, there is a silver lining to this slow return to the world stage. The region has been a victim of its own success with mass tourism. The 2018 closure of Maya Bay in Thailand, the setting of the film The Beach, and of Boracay in the Philippines the same year speak to the damage done by hordes of backpackers and unthinking tourists. A health-conscious, eco-savvy reopening that focuses on higher-margin independent travellers may help build a more sustainable future.